CASE STUDY
Masons Gin – Yorkshire
Masons Yorkshire Gin's success story shows no signs of slowing down.  Gin-loving duo Karl and Cathy Mason launched the business in 2013 and they continue to push boundaries with unique award-winning gins.  Ryebeck has worked with them for several years, supplying high-quality equipment.  The latest release, produced on Tony 1,000L Ryebeck supplied & commissioned still, is Masons Orange & Lime Leaf Gin. This still was named Tony after Cathy's father, was installed in October 2019.  However, the new premises were, at that stage, an empty shell.  So, it took another four months before they were fully kitted out in February, although the still had already been commissioned in January.  "We chose a 1000L size", notes Karl, "because it was as big as we could get and ran in a sensible timeframe during the day.  Anything bigger would have made the working day longer."
Masons took delivery and installation of their second 450L still in the summer of 2020, continuing to expand with the support of Ryebeck. There at the commissioning of the still was Boris Johnson and member of his cabinet. Giving Mason's a second still fit with their produce portfolio and expansion plans.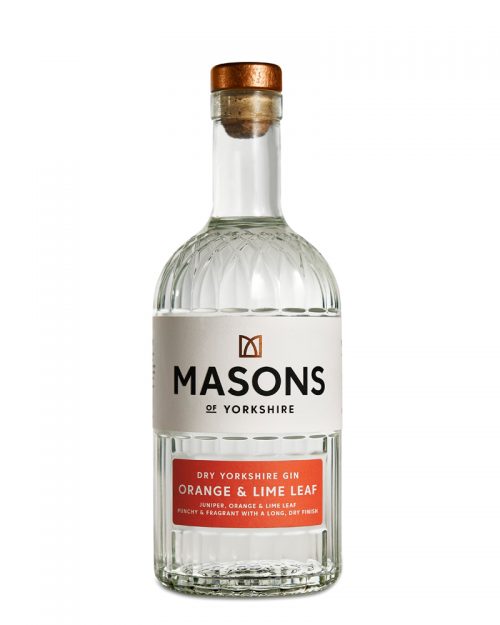 Building a business around a distillery
Masons expands their offering with the support of Ryebeck
Masons' new 12,368 square foot site houses their production, bottling plant and offices, all under one roof. It holds both of their Ryebeck supplied and commissioned stills.   Future plans have been on hold due to the coronavirus situation, including their events and education area, comprising a bar and gin-tasting 'gin lab'.  "It's a great space to experiment and to educate", says Karl.  "We are going to become a  Wine & Spirit Education Trust (WSET) teaching centre, but everything's been on hold while the country was in lockdown."

Easy to deal with
and with us for the journey
Karl had spoken to several equipment suppliers before deciding on Ryebeck: "They were always the easiest to communicate with, even before we'd ordered – We just felt confident with them.  Everyone I've dealt with there has always gone out of the way to answer my questions properly.  That gives you a lot of confidence.  Whenever I asked a question, I'd get a straightforward answer.  If the answer wasn't available, I could chall Tim and he would find it out for me.  They were always accommodating and tweaks and changes could be made"
 You get the level of service from them you expect these days.
Karl Mason
- Director - Masons Yorkshire Gin
Begin your journey today
Start the conversation by filling in the form below